Making the IT solutions
happen for the Government
Accelerate your agency with the right plan, people and technology while maximizing security and efficiency.
Accelerate your agency with the right
plan, people and technology while
maximizing security and efficiency.
Technology Solutions Designed For The Federal Government
24X7 Systems has designed and implemented public sector technology solutions specific to the industry. We help you develop strategies, build the right teams, execute, and manage unique solutions to solve the most complex IT challenges.
With 15+ years of experience, the public sector industry has become one of our core specialties with a history of working with governments on mission-critical projects, we understand that security requires a multi-tiered and pervasive approach to keep threats out as well as propel digital transformation efforts across all levels of government. As a cloud specialty and security company, we offer technology solutions and services to help federal defense, civilian, and intelligence agencies achieve mission success.
Federal Contract Vehicles
We work through a wide variety of contract vehicles and purchasing agreements to make procuring the solutions fast and easy. These include large federal contracts, Government-Wide Acquisition Contracts (GWACs), Blanket Purchase Agreements (BPAs), and Indefinite Quantity contracts (IDIQs).
GSA Multiple Award Schedule (MAS)
Contract Number: 47QTCA18D005J
Period of Performance: 01/17/2018 – 01/16/2028
GSA 8(a) STARS III
Contract Number: 47QTCB22D0582
Period of Performance: 07/02/2021 – 07/01/2026
Contractor DUNS Number : 095512344
CAGE Code: 71YV3
UEI Number: JNSMCYBN7667
GSA 8(a) STARS II Website: https://www.gsa.gov/stars3
Program Manager : Srinivas Surapaneni, 404-229-7952, srinivas@24x7systems.com
518210 Data Processing & Hosting
519190 Other Information Svc
541511 Computer Programming
541512 Computer System Design
541513 Computer Facilities Mgmt.
541519 Computer Related Svc
541611 Mgmt. Consulting Svc
541612 Human Resource Consulting
541614 Logistics Consulting Svc
541618 Other Management Svc
561110 Office Administrative Svc
561210 Facilities Support Svc
561320 Temporary Staffing Svc
611420 Computer Training
541990 Professional, Scientific, and Technical Svc
| Code | Description |
| --- | --- |
| | Cloud Computing and Cloud Related IT Professional Services |
| | IT Professional Services and/or labor categories for database planning and design |
24x7 Systems has several contracts to make procuring the latest and most advanced IT solutions fast and easy for state and local government agencies. They include state-specific contracts and cooperative contracts from the state of Georgia.
DBE - Georgia Department of Transport (GDOT)
MBE - Georgia Minority Supplier Diversity Council (GMSDC)
We analyze and equip agencies to modernize from the long-term data centers to scale rapidly with the speed of the cloud. Our modern data center solutions are designed around security and automation.
We believe in proactive approaches in building a trusted security framework across government agencies – whether coming from inside or outside of the network to be discovered and dealt with before they become a problem.
We help government agencies navigate today's workforce landscape to develop a comprehensive strategy with secure, modern collaboration tools and technologies designed to support any agency's mission.
We leverage real-time business insights to develop data and analytics strategies designed specifically for the federal government that integrates machine learning solutions into your data warehouse and cloud storage, freeing up data analysts to continuously optimize their decision-making.
Agencies that we have worked with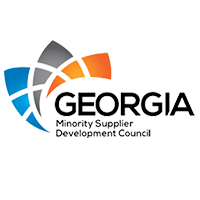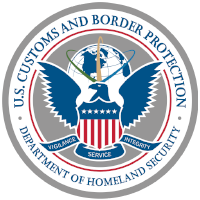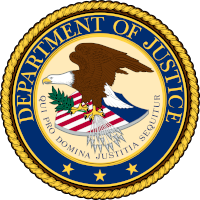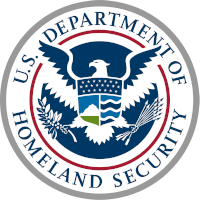 We will help you leverage tech to stay ahead of the curve!